VEHICLE DENT REMOVAL
Your Local Paintless Dent Repair (PDR) Experts – Lincoln, NE
Large Dent Repair
LINCOLN, NEBRASKA – LOCALLY OWNED AND OPERATED.
At Champion Dent Repair we utilize Paintless Dent Repair (PDR) to fix large dents on vehicles. With over a decade of experience, we provide amazing results at a fraction of the costs of traditional auto body repairs.
Limitations
PDR does have limitations. We can not completely fix dents that…
• have damaged paint.
• are so deep that they have stretched the metal.
• are located on a panel's edge.
Click here for photos and more info on Paintless Dent Repair Limitations.

Give us a call today and we can evaluate your vehicle's damage and provide a free estimate.
FREE ESTIMATES!
Whether you have a few dents or hundreds of dents, give us a call and we will set up an appointment to provide a free estimate to repair your vehicle's hail damage.
before – after
Frequently asked Questions
These are the common questions about Paintless Dent Repair (P.D.R.).
WHAT IS P.D.R.?
PDR is a process to repair dents by gently restoring them to their original position using specialized lighting
cost?
Every repair is unique depending on the location and size of the dent, however typical repairs cost between $75 and $150.
limitations?
Yes, there are limitations due to size and location of the dent. However, there are very few places that we cannot access a dent.
How much Time?
A single dent will usually take 1-4 hours to repair. Hail damage usually takes between 1-3 days to repair.
CALL TODAY FOR A FREE ESTIMATE!
402-304-9435
Joseph Smith
"We brought in our Chevy Volt with moderate hail damage. It came out the next day looking brand new! In addition to quality work, Nate is just a friendly guy and seems really into his work."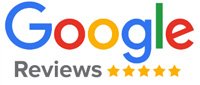 Dillon Vestecka
"I got a nasty deep dent on the right fender of my 15' silverado. The guys were able to fix it in half the time and half the cost of the dealership I bought it from! Can't even tell I ever had a dent!"