WHAT IS PAINTLESS DENT REPAIR?
Your Local Paintless Dent Repair (PDR) Experts – Lincoln, NE
pAINTLESS dENT rEPAIR – (pdr)
LINCOLN, NEBRASKA – LOCALLY OWNED AND OPERATED.
PDR is simply short for Paintless Dent Removal – the art of removing dents, dings, creases, large dents, and hail damage from an automobile without the need for repainting or refinishing. PDR is a process to repair dents by gently restoring them to their original position using specialized lighting. This process is perfect for hail dents, door dings and small abuse dents. Champion Dent Repair delivers professional PDR excellence using the latest technology restoring your vehicle's dents to "like new" quality.
The main qualifying points as to weather a dent can be removed using PDR are simple. The original paint needs to be intact and the dent can usually not include a panel edge. Click here for more information on requirements for Paintless Dent Repair.
aDVANTAGES
Retains Factory Finish
Avoid all the hassles of repainting a vehicle.
Fast Results
Have your vehicle back right away. Most jobs done in a day.
Insurance Approved
Your insurance covers our high-quality repairs
CALL TODAY FOR A FREE ESTIMATE!
402-304-9435
Joseph Smith
"We brought in our Chevy Volt with moderate hail damage. It came out the next day looking brand new! In addition to quality work, Nate is just a friendly guy and seems really into his work."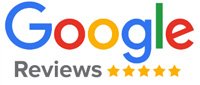 Dillon Vestecka
"I got a nasty deep dent on the right fender of my 15' silverado. The guys were able to fix it in half the time and half the cost of the dealership I bought it from! Can't even tell I ever had a dent!"