pAINTLESS dENT rEPAIR pRICING
Paintless Dent Repair is significantly more effective and cheaper than traditional body repair.
HAIL DAMAGE PRICING
Champion Dent Repair uses the universal pricing matrix (guide) for Paintless Dent Repair. This is the same pricing matrix used by your insurance company. Pricing to repair hail damage is divided by vehicle panels (such as the hood, or right-fender) and determined by the follow factors:
Number of Dents
We will count how many dents are on each panel. Ex: 1 to 5 dents, 6 to 15 dents, 16 to 30 dents…
Size of Dents
We will estimate the size of the dents. Ex: dime size, nickel size or quarter size.
Metal Type
We will determine if the vehicle panels are made of steel or aluminum.
R&I Charges
Removal and installation charges. We will determine if any inside panels, head lights, or tail lights to need to be removed to gain access to the dents. Every effort is used to minimize these costs.
"Removing door dings, minor dents, creases and hail damage, helps the vehicle retain its resale value."
DENT AND DING PRICING
Every repair is unique depending on the location and size of the dent, however typical repairs cost between $75 and $150.
Prices will be depend on the size of the dent, metal type of panel, and R&I charges.

At Champion Dent Repair we can usually fix your vehicle in the same day and sometimes in less than an hour! Call us today to see if you can take advantage of Paintless Dent Repair on remove your dents.
Approximate Cost
---
$75-$125
---
$100-$150
---
$125-$175
---
$175-$350
CALL TODAY FOR A FREE ESTIMATE!
402-304-9435
Joseph Smith
"We brought in our Chevy Volt with moderate hail damage. It came out the next day looking brand new! In addition to quality work, Nate is just a friendly guy and seems really into his work."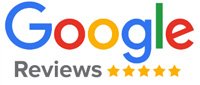 Dillon Vestecka
"I got a nasty deep dent on the right fender of my 15' silverado. The guys were able to fix it in half the time and half the cost of the dealership I bought it from! Can't even tell I ever had a dent!"