How long will the paintless dent repair take?
Your Local Paintless Dent Repair (PDR) Experts – Lincoln, NE
Normal time of repairs
LINCOLN, NEBRASKA – LOCALLY OWNED AND OPERATED.
ding and dent repair time
If your damage does qualify for Paintless Dent Repair, the process will take only a hour or so for a single dent. However, more extreme dents will obviously take more time.
Hail Damage Repair Time
For hail damage, the process usually takes between 1-3 days. This will depend on the extent of the damage to the vehicle.
CALL TODAY FOR A FREE ESTIMATE!
402-304-9435
Joseph Smith
"We brought in our Chevy Volt with moderate hail damage. It came out the next day looking brand new! In addition to quality work, Nate is just a friendly guy and seems really into his work."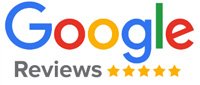 Dillon Vestecka
"I got a nasty deep dent on the right fender of my 15' silverado. The guys were able to fix it in half the time and half the cost of the dealership I bought it from! Can't even tell I ever had a dent!"