WILL THE DENT COME BACK?
Your Local Paintless Dent Repair (PDR) Experts – Lincoln, NE
The Dents Will Never Return
LINCOLN, NEBRASKA – LOCALLY OWNED AND OPERATED.
Once a dent has been properly repaired using Paintless Dent Repair, it will absolutely never come back. On the other hand, conventional body shop repairs may develop rings and sand scratches or have problems with the paint months down the road.
CALL TODAY FOR A FREE ESTIMATE!
402-304-9435
Joseph Smith
"We brought in our Chevy Volt with moderate hail damage. It came out the next day looking brand new! In addition to quality work, Nate is just a friendly guy and seems really into his work."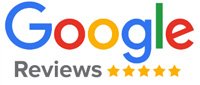 Dillon Vestecka
"I got a nasty deep dent on the right fender of my 15' silverado. The guys were able to fix it in half the time and half the cost of the dealership I bought it from! Can't even tell I ever had a dent!"